EDIT: Board has SOLD.
Soul Mini Mal/Log.
-Super fun mini-longboard, for sale.
-Yellow tinted deck, green tinted bottom.
-Perfect condition, no dings.
-Thruster FCS set up.
-Custom shape from Kevin McClelland of Soul Surfboards.
-Comes with white DaKine travel bag.
Deck: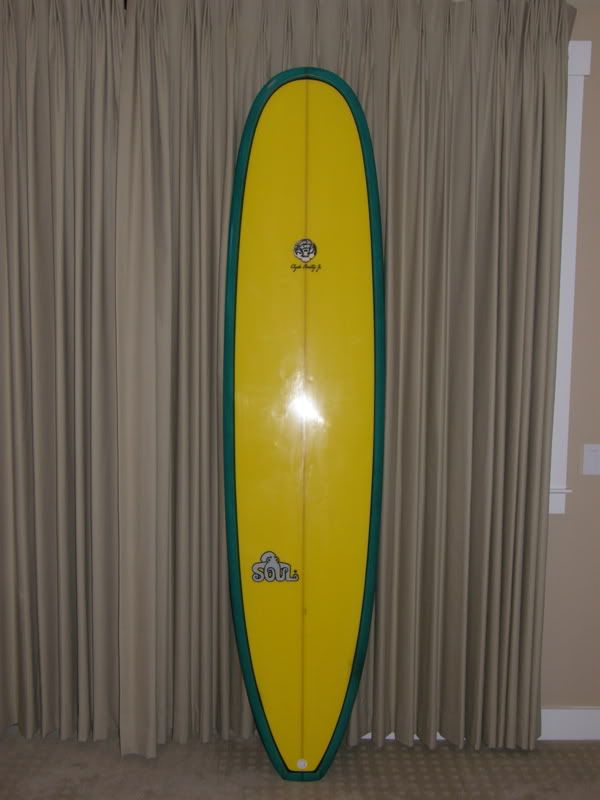 Bottom: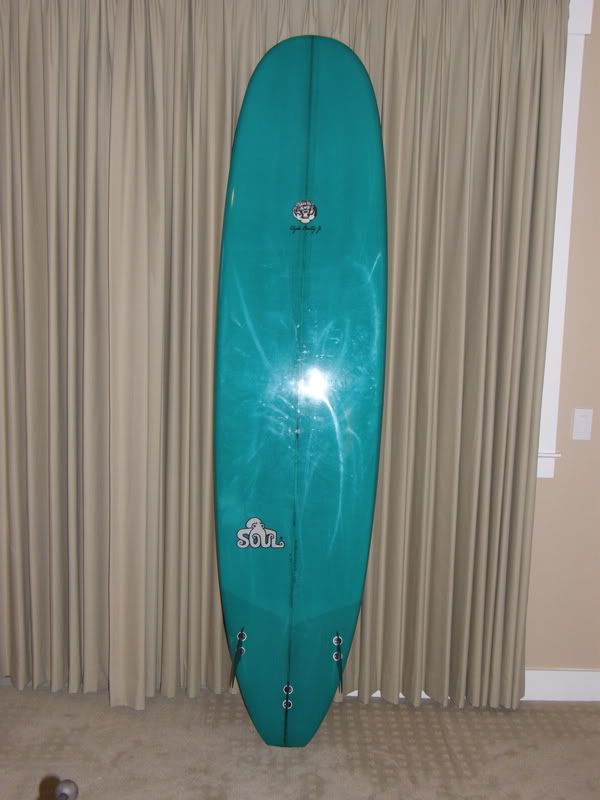 Dims: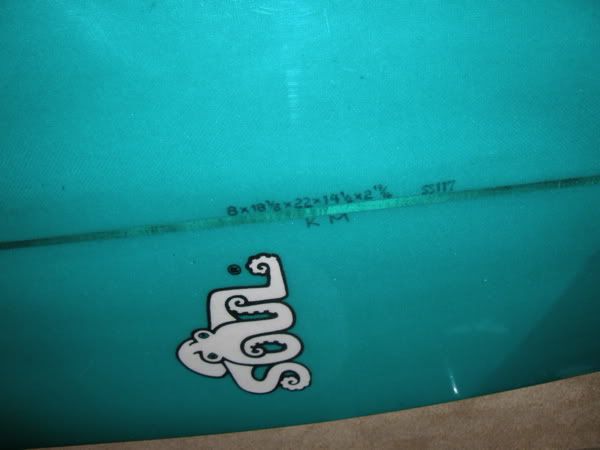 $300 obo. PM me here or email via the address in my profile info (just click on my name).
-Steve